The one where we break with tradition and add a bit of a ramble to our #lovethetron roundup
There were many points this past week where stared at our phone/tablet/computer screens in utter awe and surprise. The first time was on Monday night, on the eve of our first birthday. Earlier that day it had hit us that we would be turning a year old on the 26th of November -i.e. the next day. Somehow, amongst our collective busyness of work, travel, exams, non-fatal seasonal illnesses and so on, our first birthday had sneaked up on us and we hadn't even realised!
And yet, just hours after we had tweeted as such, we were overwhelmed with kind messages of well-wishes and love from Hamiltonians all over the Twitterverse. The amazing Miss @georgie_pienz concocted this beautiful creation below, and organised an open-invite fête at Milk and Honey. Then the Waikato Times published this lovely piece by Paul Barlow, reflecting on a year of the #lovethetron movement. To everyone who read, tweeted, turned up at Milk and Honey, or was just generally happy this week: thank you!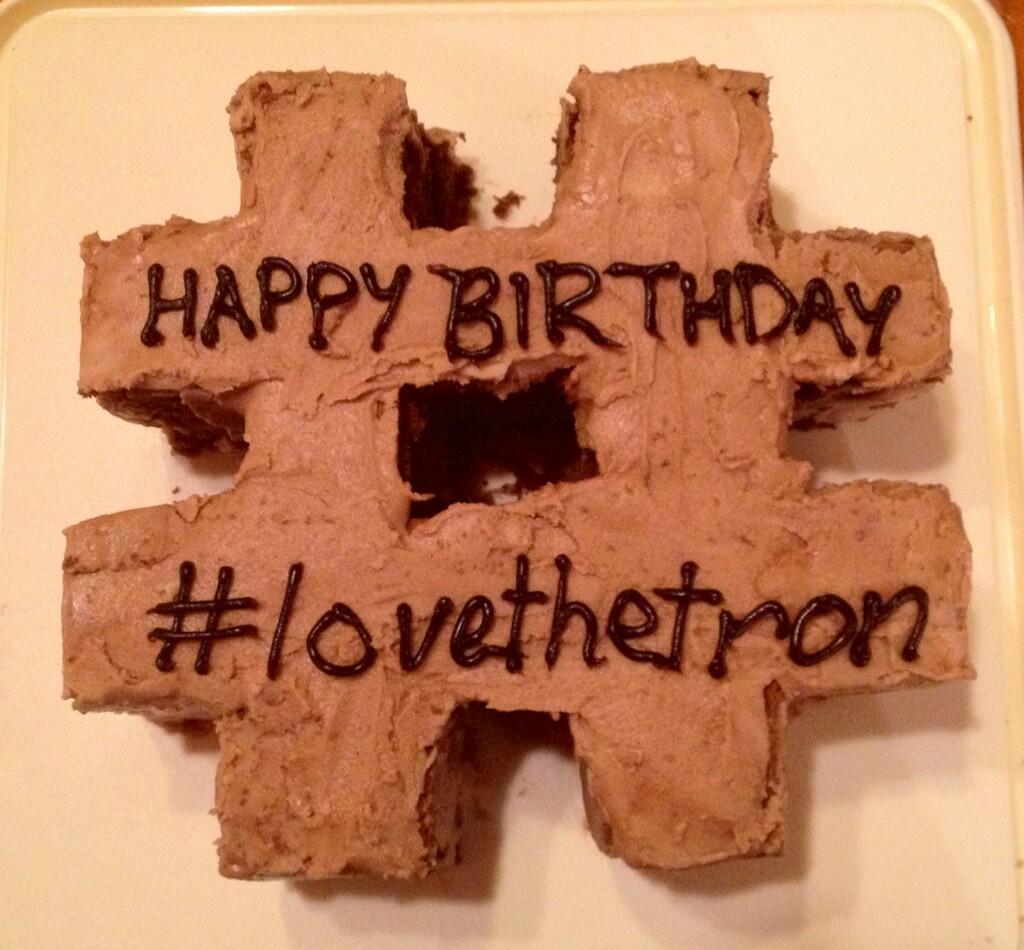 Hamilton is a wonderful place, and it's only getting better. Over the past year, we have seen many lovers of the Tron (Tronphiles?) come out of the woodwork and wholeheartedly declare their passion for the city (Hat tip: Hamilton Mafia). We have also seen many, many skeptics convert and fall in love with the place. From people and culture, to sport and nature to art and food -we have seen more sides to this city than we can count. We have seen people delight over uncovering new secrets of the city (especially places to eat cake), and we have seen people bond and make new friends over a shared love of the city. While we can't take any credit for any of this, we feel so privileged that so many of you choose to share your stories, thoughts and photos with us. #lovethetron is your movement. Happy one year Hamilton!
End Ramble